DECEMBER 18, 2023 MEMBERSHIP & BOARD MEETING HAS BEEN CANCELLED. HAVE A WONDERFUL AND SAFE HOLIDAY!
INTERMITTENT CLOSURES AT THE RIFLE RANGE (10-15 minutes at a time) DUE TO DUMP TRUCKS DUMPING DIRT FOR THE NEXT SEVERAL WEEKS
RANGE ORIENTATION REQUIRED FOR ALL NEW MEMBERS. RENEWING MEMBERS WILL ALSO NEED TO COMPLETE RANGE ORIENTATION IF YOU HAVE NOT ALREADY DONE SO.
APPLICATIONS NOW BEING ACCEPTED FOR THE 2023/2024 MEMBERSHIP YEAR
Big Timber Rifle and Pistol Club is located just outside of Siletz, Oregon just off of Highway 229. For you shotgun and archery lovers, we have that too! BTRPC is a non-profit 501(c)(7), that is run by a handful of devoted firearms enthusiasts. We are always looking for new members and dedicated men, women, and children to get involved in our happenings.
Please enjoy the website, and come visit us at one of our monthly meetings held at 6 pm, every 3rd Monday of the month at The Timbers Restaurant and Lounge meeting room in Toledo
As Members of Big Timber Rifle and Pistol Club…
… We oppose any legislation designed to deny individuals of good repute the ownership and use of firearms as outlined by the Second Amendment of the United States Constitution.
The Club's primary purpose is to advance the art of marksmanship with emphasis on recreation.
Features
500 Meter Rifle Range
25 Yard Pistol Range
50 Yard Range
50 Yard Archery Range
Covered Shooting Shelters
Classroom Facility
Regularly Scheduled Rifle and Pistol Shoots
Shooting hours 9:00 am to 8:00 pm or dusk (whichever comes first)
Reminder:
When you sign the Waiver and Release of Liability each year with your membership application, for both new and renewal members, you sign indicating that you understand these rules, know what they mean and will abide by them. Your membership may be revoked for breaking these rules.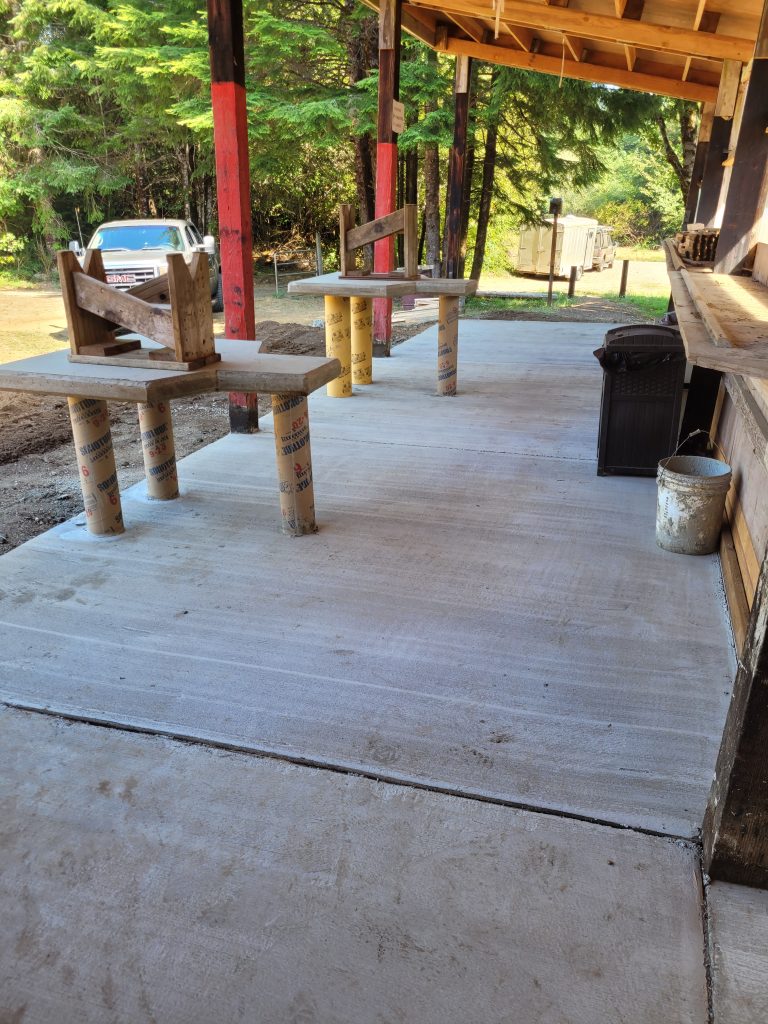 Updated pictures of the rifle range as of September 4, 2023. More work needs to be done to complete this project, however, the rifle range is open for use. There will be a mid month work party (to be scheduled) that will take place mid week to complete projects such as moving the wood pile, re-installing the 100 meter metal targets, putting the steel targets back in storage and more. Contact Jim Patrick for more information, 541-270-2767.